Bedse Caves (also known as Bedsa Caves) are a group of Buddhist rock-cut monuments situated near Lonavla, Pune. The history of the caves can be traced back to the Satavahana period in the 1st century BCE.
There are two finished and two unfinished Buddhist caves at Bedse caves along with some rock-cut cisterns and a memorial stupa. The two main caves of Bedse comprise – Chaitya or a prayer hall housing a large stupa and a Vihara or the monastery.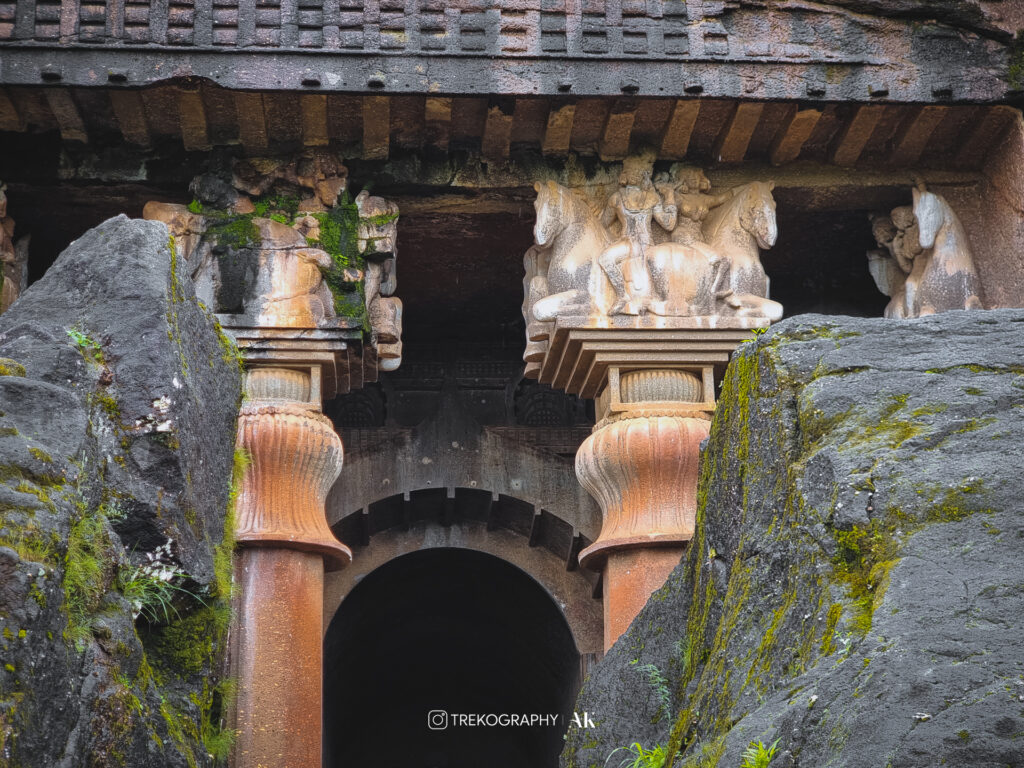 The Chaityagriha is carved with a stone screen and a verandah has tall pillars with beautifully carved images of animals and riders. The entrance of the caves is constructed by pillars and columns adorned with sculptures of horses, bulls, elephants and deities.
The vihara at Bedse cave is unique for its apsidal plan and vaulted roof. This is now open to the outside, but presumably originally had a wooden screen. These caves have water tanks beneath them to provide a natural cooling effect with water from the springs.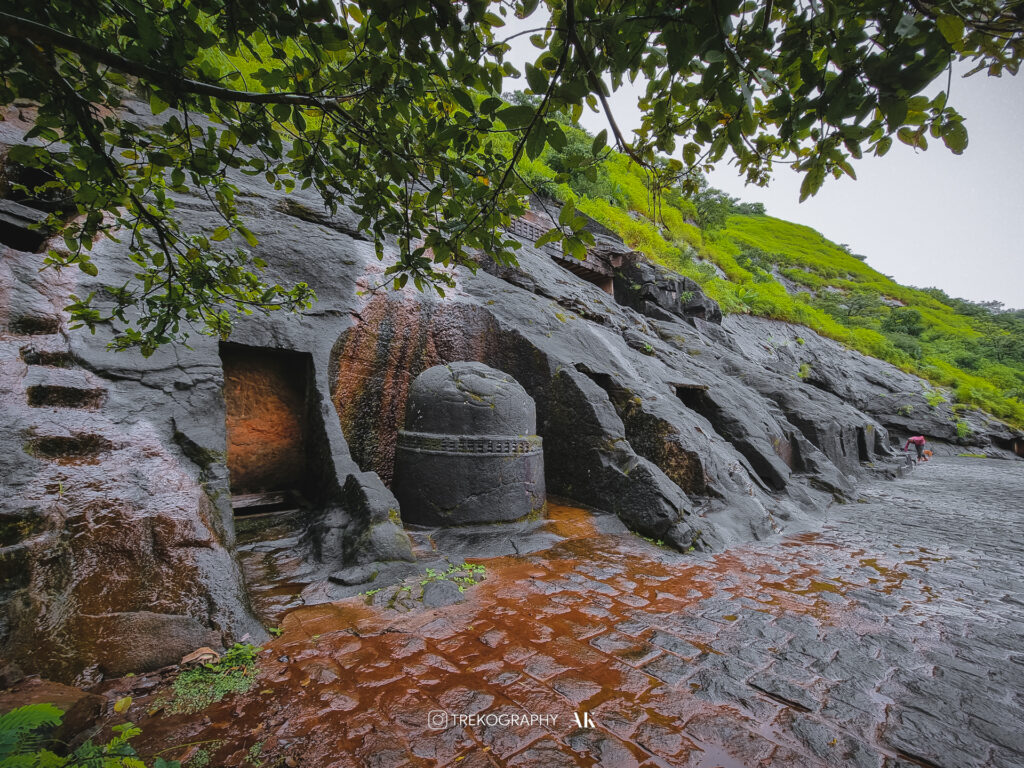 Apart from the two major caves, there is also a small stupa outside to the right of the main caves and several other small caves. The records say the caves had some paintings/murals on internal walls until around 1861. The local authorities in order to please British officers, who often visited caves, ordered cleaning and repainting of caves and thus caused loss of the remnants of plaster with murals on it.
Location – Approx 25 KMs from Lonavla and 50 KMs from Pune
How to reach –
Base village – Bedse. There are approx 400 steps from the village to reach the caves.
By road – Take the exit from Kamshet on NH48 to reach Bedse village.
By train – Nearest Railway station is Kamshet. One can take local transport from Kamshet to reach Bedse.
Time to visit – September to March. During monsoon steps to reach caves become very slippery and in summer, the climate gets very hot and humid.